Showcase Intermed
The best proposals
Code 2132
€505.000,00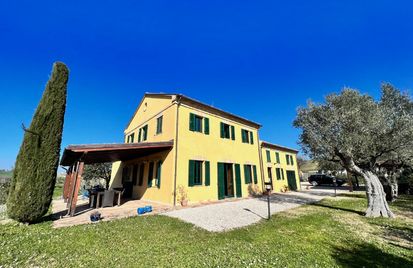 Renovated country house located a few kilometers away from the city of Ostra, with panoramic views, with a garden of app...
Discover the offers of Intermed Casali
CHOOSE FROM THE BEST LOCATIONS
Intermed farmhouses
The real estate agency Intermed is recognized as a leader in the sale of the best country houses.Our services, made both to the buyer and to the seller, are genuine and of the highest quality,Just like the fruits of the Marche region.
Find out more
Last Arrivals
The latest proposals Intermed Casali
Een huis met een schitterende ligging en slecht op 2 minuten afstand van Castiglioni en op 10 minuten afstand van de st...

A short distance from the village of Loretello, municipality of Arcevia, this farmhouse is conveniently located and easi...

Villa renovated in 2005, in compliance with anti-seismic law, located a few kilometers from the coast and the city of Pe...