Showcase Intermed
The best proposals
Code 2402
€650.000,00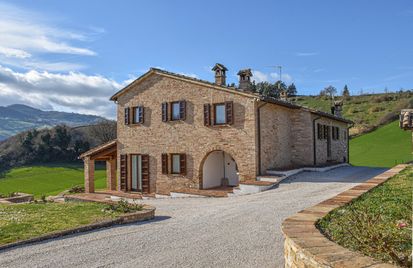 Country house located just 2 km from the center of Urbania (PU), completely renovated in 2002. Its location is unique: f...
Discover the offers of Intermed Casali
CHOOSE FROM THE BEST LOCATIONS
Intermed farmhouses
The real estate agency Intermed is recognized as a leader in the sale of the best country houses.Our services, made both to the buyer and to the seller, are genuine and of the highest quality,Just like the fruits of the Marche region.
Find out more
Last Arrivals
The latest proposals Intermed Casali
Natural stone country house, renovated and immediately habitable located near Montefiore Conca (RN), very close to the s...

Property in a panoramic and easily accessible position, just outside the walls of the small and ancient village, 5 minut...

Property located in the mountains, on the border between Marche and Umbria. More precisely, it is 12 km from Secchiano (...